Mission statement
"Help parents confidently nurture their child through infancy, by providing educational resources on delivering force free infant swimming lessons, and connecting them with like minded swim schools."
Swimwear backed by learn to swim industry knowledge
A life time of learn to swim industry experience helps create industry standard swimwear.
Jessie Jones - Director/Designer
Jess established, owned and operated "Swim Skills" swim school in Cairns since 2008. Her creative experience in the Jewellery design and production industry led Jess to use her experience to create functional products that would last in a learn to swim environment.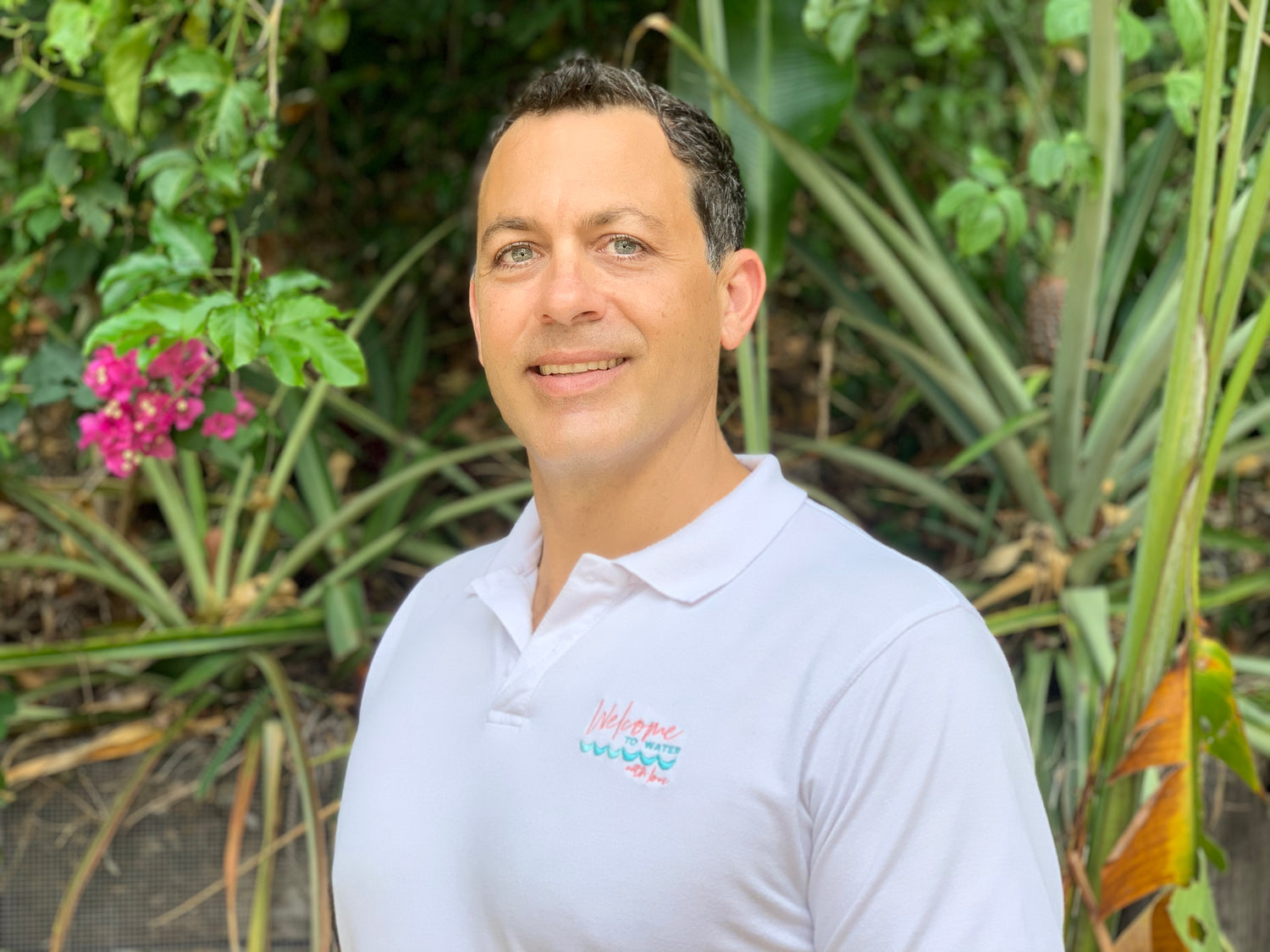 Peter Dalle Cort - Director
Born into a swim school in 1980, Peter has has a lifetime in the learn to swim industry. Peter experience helps to shape the quality of the products we sell.
From our Directors...
Learning to swim is an essential skill for all children, especially in Australia.Some of our best memories as a family revolve around North Queensland's aquatic wonderland, paddle-boarding our islands, swimming our beaches and creeks, and snorkelling our reefs. We created Welcome to Water to help give your child the best possible start on their swimming journey, so you too can make swimming a part of your life. We believe in the magical benefits of having a happy relationship with water as an infant, toddler an preschooler. Your baby will be safer, healthier and smarter! It is every parents job to maintain and grow the newborn's natural affinity with the water.
Our Core Purpose
Reduce the use of force in learn to swim lessons
We aim to educate swim school owners, teachers and parents on the concept of Aquatic Readiness, to reduce the use force in learn to swim lessons and the associated trauma, forceful methods cause.
Build strong relationships
We aim to help the child create bonds with their parents, their family, the community and the environment in which they live.
Reduce overall drowning deaths
We believe that creating a happy relationship with the water, creates a stronger swimmer earlier, which will reduce drowning deaths.